About us
Ozzy Hookah stands as the beacon of authentic, premium-quality hookah products across the globe. More than a brand, we've cultivated a global community, with its heart pulsing across Oceania. From the outset, our mission has been to reimagine the hookah experience, blending tradition with innovation, and sourcing only the finest materials. This dedication to excellence is woven into every Ozzy Hookah product, transforming moments of leisure into unforgettable escapes.
Here, enthusiasts converge to share their passion for the art of hookah, forging connections through gatherings and a digital presence that transcends borders. Yet, our influence spans far beyond these shores. Ozzy Hookah has found its way into the hands and hearts of aficionados worldwide, uniting cultures and igniting conversations. Our brand isn't confined by geography; it's a beacon that draws together people who appreciate the finer things in life.
With each draw, Ozzy Hookah invites you on a sensory journey, where rich flavours and billowing clouds become the canvas for shared experiences and cherished memories. We extend an invitation to be part of something greater, something that spans continents and unites souls in a celebration of flavor, culture, and camaraderie. Welcome to the Ozzy Hookah family, where every inhale is an embrace of tradition, and every exhale is a declaration of unity.
O.H. PRIVATE FACEBOOK GROUP
Ozzy Hookah Facebook group resurected early 2019 and it is growing since. The fact that it is only restericted for the Australian and New Zealand community, bring more knowledge to how we do things down-under. Our group has nourished and grown thanks to our loyal hookah enthusiasts. Ozzy Hookah is the trusted name in today's shisha industry. Become part of the family today and get advice from some of the most experienced members in Australia and New Zealand.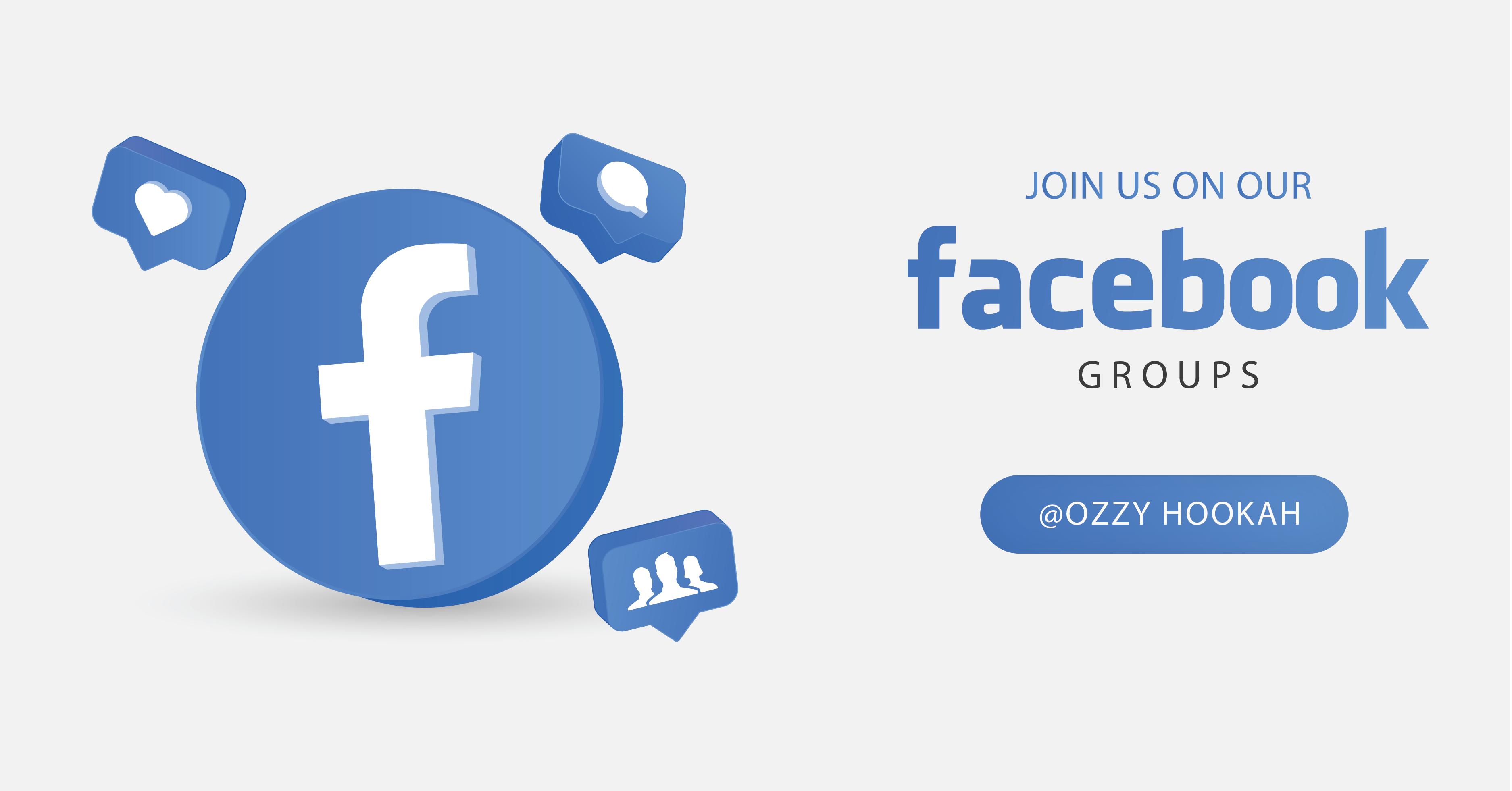 O.H. DISCORD VIRTUAL LOUNGE
Discord is a place where just you and a handful of friends can spend time together. A place that makes it easy to talk every day and hang out more often. 
A true Hookah lounge from the comfort of your couch.